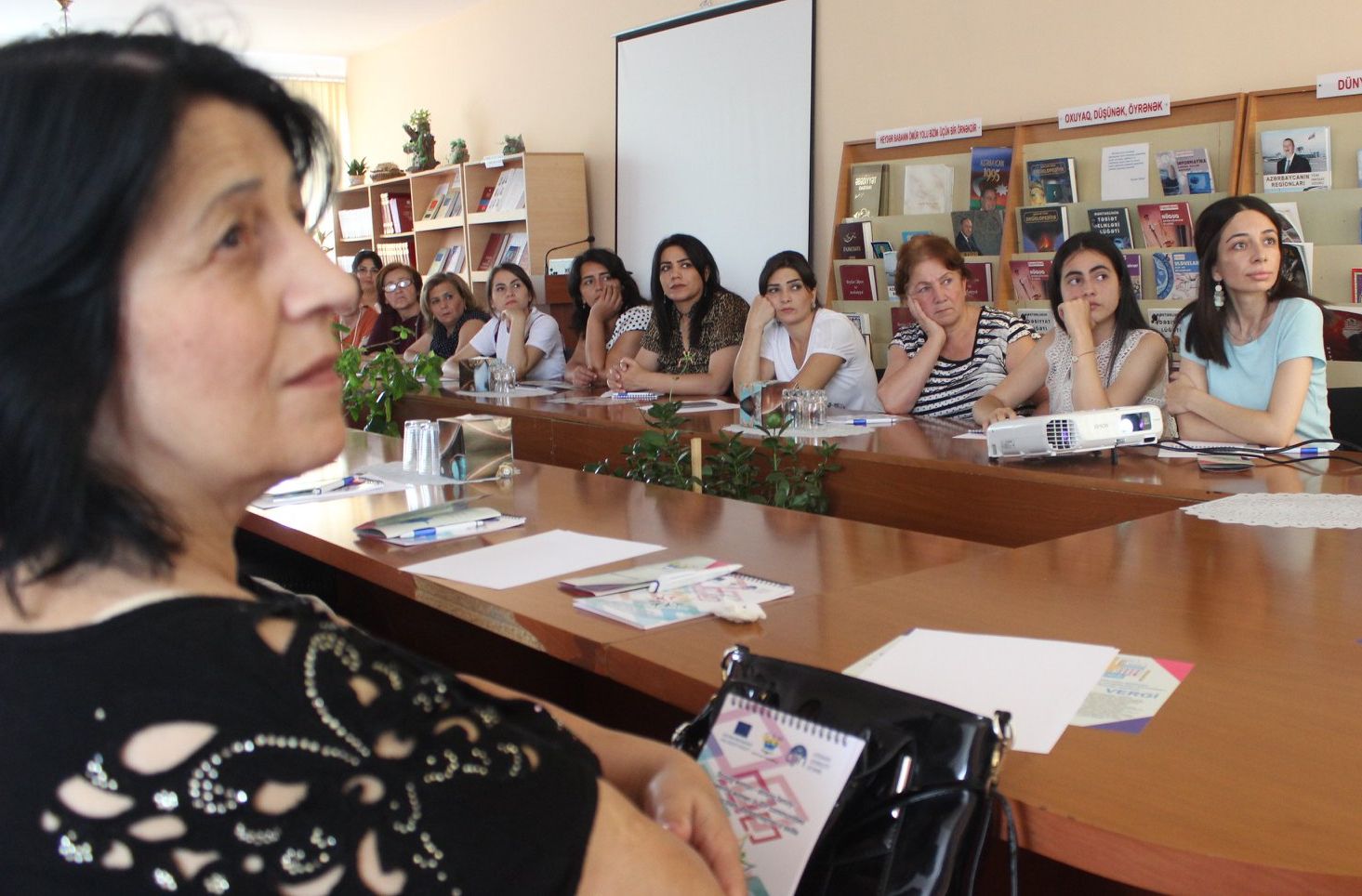 Strong Women – Strong Family
The project Strong Women – Strong Family aimed to empower women in IDP (internally displaced people) communities of Azerbaijan residing at the Nagorno-Karabakh conflict line through awareness-raising activities. The first training on entrepreneurship was launched in the region of Terter and engaged 17 middle-aged women; the leading business mentors shared their expertise in managing microfinance loans and accounting in general.  Following this, the second capacity-building training was held in Barda and involved 32 women from the local villages; the invited consultants delivered training on the state grants for the rural women and encouraged them to start or extend their businesses. Finally, the third workshop was conducted in Aghdam and engaged 21 women from the local settlements; the training included the presentation of success stories and information on micro-financing opportunities available in Azerbaijan. 
The action empowered approximately 70 women from IDP communities of Azerbaijan through entrepreneurial and capacity-building training in Agdam, Barda, and Tartar (300 km westward from the capital Baku and close to the "line of contact"). The workshops enhanced the financial literacy of the IPD women and boosted their confidence in implementing their own initiatives. Also, the training contributed to tackling stereotypes about the social roles of women living in the IDP communities. Following this, the special training in microfinance, loan management and credit culture served played a crucial role in developing a business mindset in the target-audience and teaching them the best ways to access and manage finances.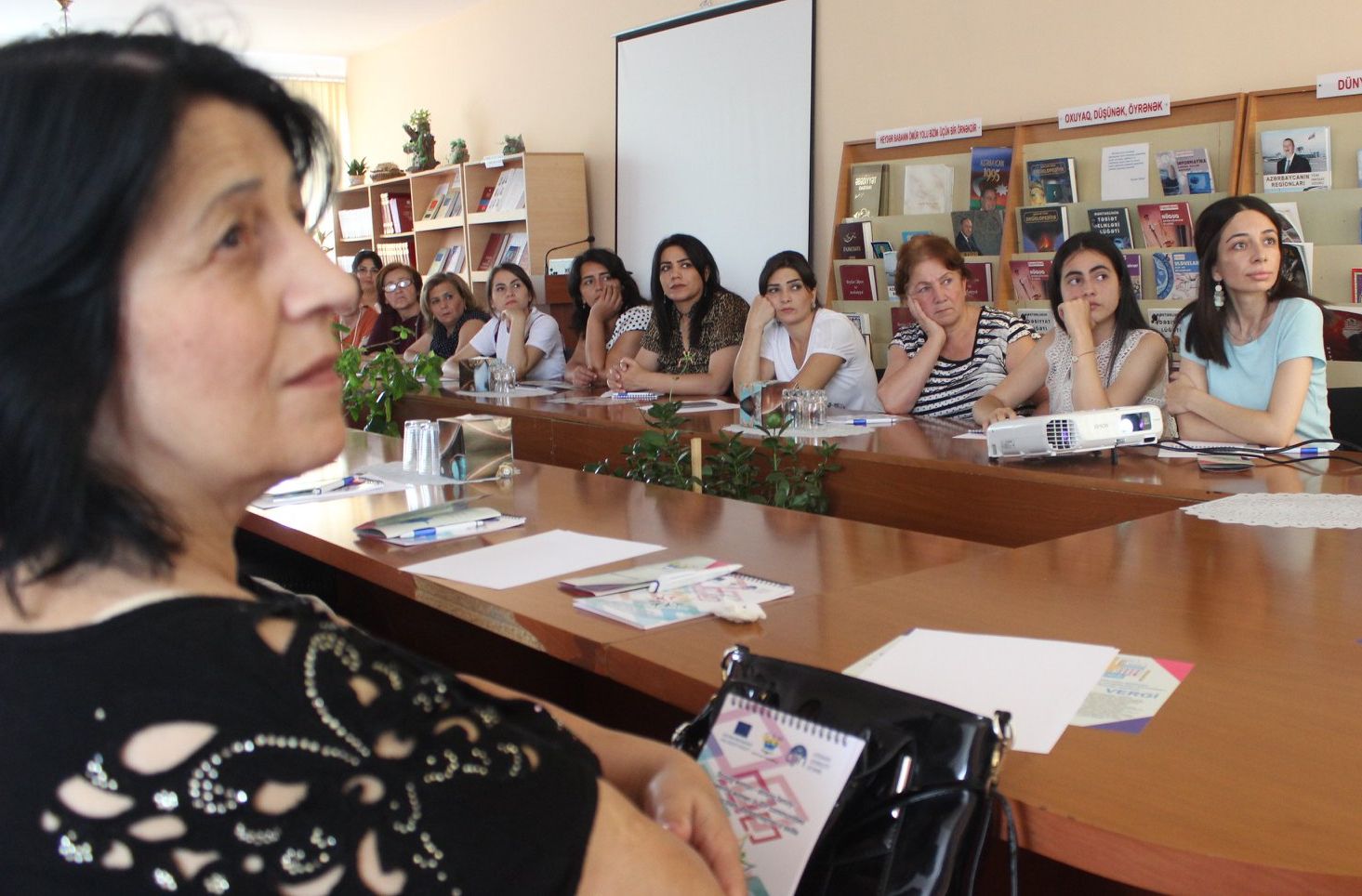 Fellowship Programs
2019
Country
Azerbaijan
Areas of Interest
Awareness raising
Capacity development
Community mobilisation

Topics
Gender issues
Human rights

Project duration
May 2019 - November 2019