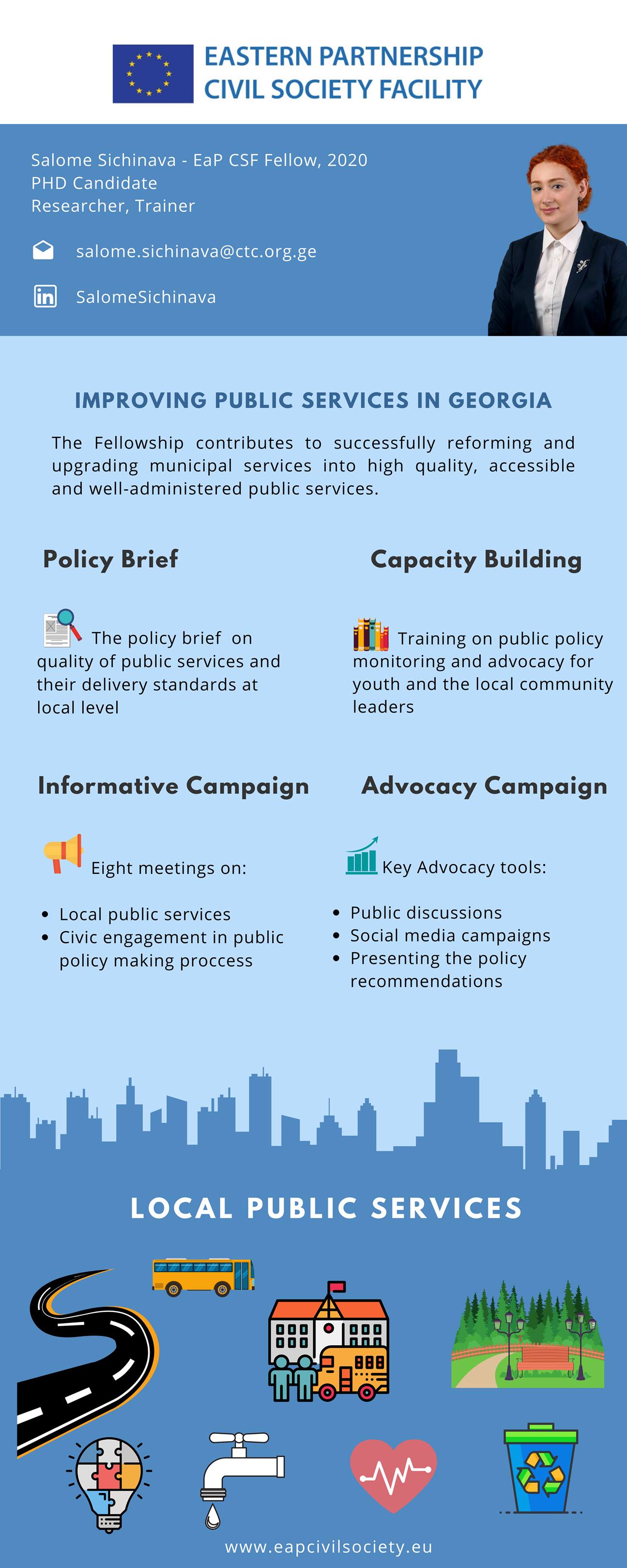 Contributing successfully reforming and upgrading public services at municipal level in Georgia
Poor quality of public services have been a major challenge for Georgia's development in many years. Despite the many progressive steps have been made by the Government of Georgia to improve public services, many problems still need to be tackled, especially at the regional and local level.
Municipal public services in Georgia cover following main areas: water supply, cleaning and waste management, preschool education system, social assistance and healthcare, passenger transfers, culture facilities and etc. All these services effects citizens' daily life and it is crucial to have high quality, equal accessible and well-administered public services.
The Fellowship project aims to facilitate improvements of public services at local level and raise awareness of local population on the public services and policy engagement practices. It will also, promote youth and community leaders to proactively engage and participate in designing and better provision of public services at local level.
The Action will be conducted in one of the biggest region of Georgia – Kakheti and includes the following main activities:
Developing policy paper and relevant recommendations on public service standards for local governments
Conducting training for youth and community leaders on monitoring and advocacy
Holding informative campaigns
Organising advocacy initiatives
The study prepared during the project will support local governments to identify key challenges during planning and providing public services and support them to build proper strategy for more effective and efficient service delivery.
Through training and informative meetings, awareness of local communities on public services and engagement mechanisms in decision-making process will be improved. Thus, it is anticipated that involvement of local citizens in policymaking process will be increased.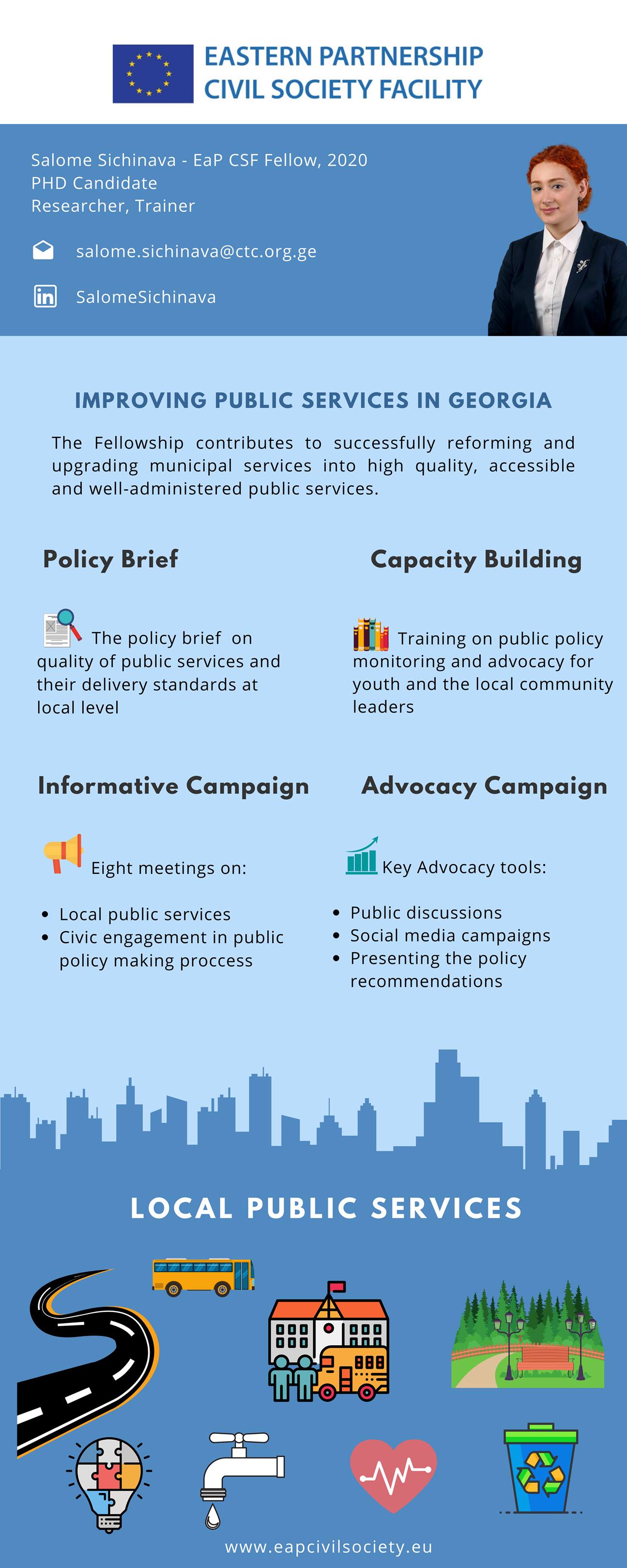 Fellowship Programs
2020
Country
Georgia
Areas of Interest
Advocacy
Awareness raising
Cooperation with authorities

Topics
Participatory decision-making
Sustainable development
Urban development

Project duration
May 2020 - November 2020